Bodegas Vega Sicilia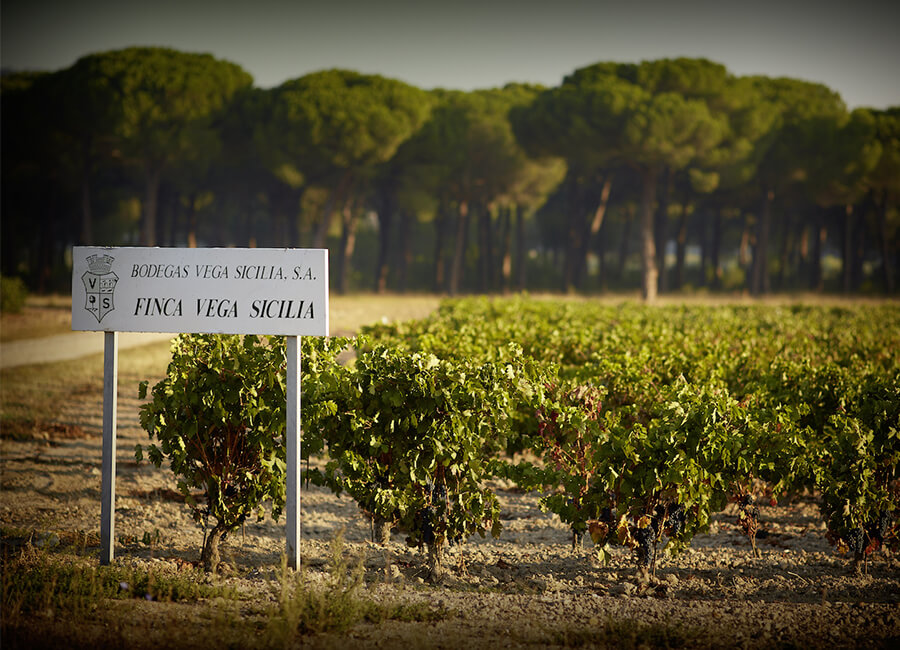 Vega Sicilia is Spain's most prestigious wine estate. Founded in 1864 by Don Eloy Lecanda y Chaves, Cabernet Sauvignon, Merlot, Malbec and Tinto Fino (Tempranillo) are planted in these arid Ribera soils. The bodega, located beside a highway east of Valladolid, now has 140 hectares of vines. Despite the original plantings, Tempranillo now dominates the estate which makes three wines under its own name, and a collaboration with Chateau Lafite Rothschild.
Valbuena is released after spending up to 3 years in wood of various sizes and origins and two years in bottle. Predominantly Tempranillo with a little Merlot and Malbec, Valbuena tends to be a more modern, forward wine but is still immensely powerful, with powdery tannins framing ripe succulent cherry and blueberry fruits.
The top wine, Unico, is 90% per cent Tempranillo with the difference made up by Cabernet Sauvignon. Aged for 10 years in a mixture of French and American wood, both large vats and new barriques, Unico is a wine of extreme power but equally nuanced with spices and smoke.
And the Reserva Especial – a blend of three different vintages of Unico. This is the most complex and unique of the wines of Vega Sicilia and yet retains all the power and freshness of the vintage Unico. Utterly compelling wine.
Finally, a recent collaboration with Benjamin de Rothschild of Chateau Lafite Rothschild and Pablo Alvarez of Vega Sicila spawned the magnificent Macan of Rioja. It's taken some 10 years to find only the very best parcels of Tempranillo (minimum 40 year old vines). Aged in 100 per cent French oak, the wine is rich, full-bodied and flamboyant in style.
Website: www.vega-sicilia.com
Location: 47359 Valbuena de Duero Valladolid Spain
Winemaker: Vega Sicilia
Showing all 3 results