Alfredo Maestro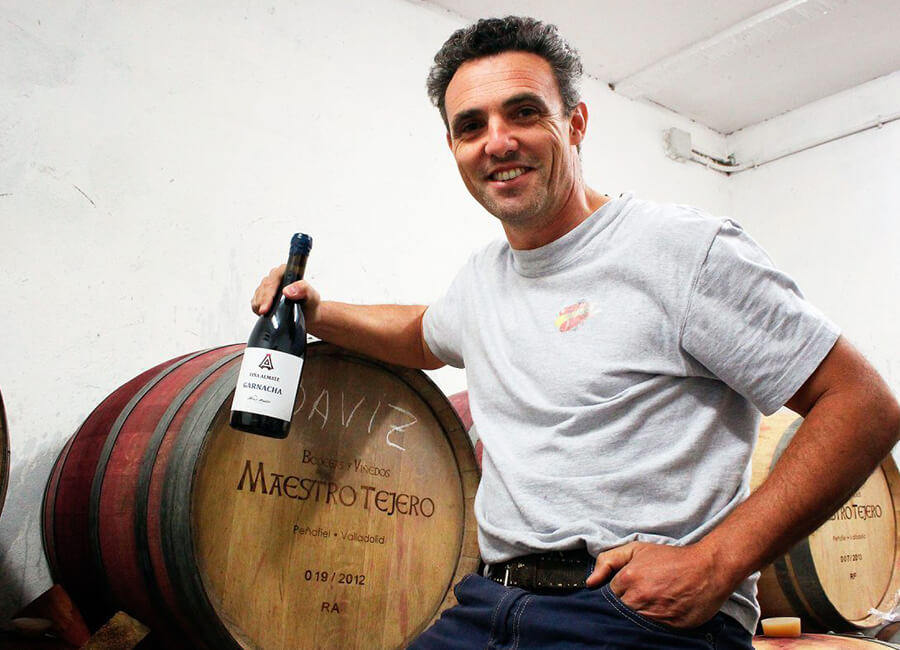 Alfredo Maestro has emerged as one of the most dynamic young winemakers in the whole of Spain. Working far outside the confines of his vineyards' D.O. legislation, Maestro's wines have already reached eye-catching levels of maturity and complexity to add to their striking originality. They are
deliciously supple and refreshingly pure-fruited reds, unburdened by new oak.
Working in the heart of one of Spain's most conservative wine regions – his first vineyard was planted at Almate on the Rio Duraton near his home town of Peñafiel (Ribera del Duero) – it didn't take long for this self-trained grower/winemaker to veer off-piste. Maestro's many rewrites include conversion to organic farming and eliminating any chemicals in the vineyard and additions in the cellar. By 2003, when the term 'natural wine' was still a glint in the marketer's eye, all of Maestro's wines were fermented off their native yeasts and bottled without filtration and in most cases
without sulphur.
Website: www.alfredomaestro.com
Location: Avenida Escalona, 42 47300 Penafiel (Valladolid) Spain
Winemaker: Alfredo Maestro
No products were found matching your selection.