Mewstone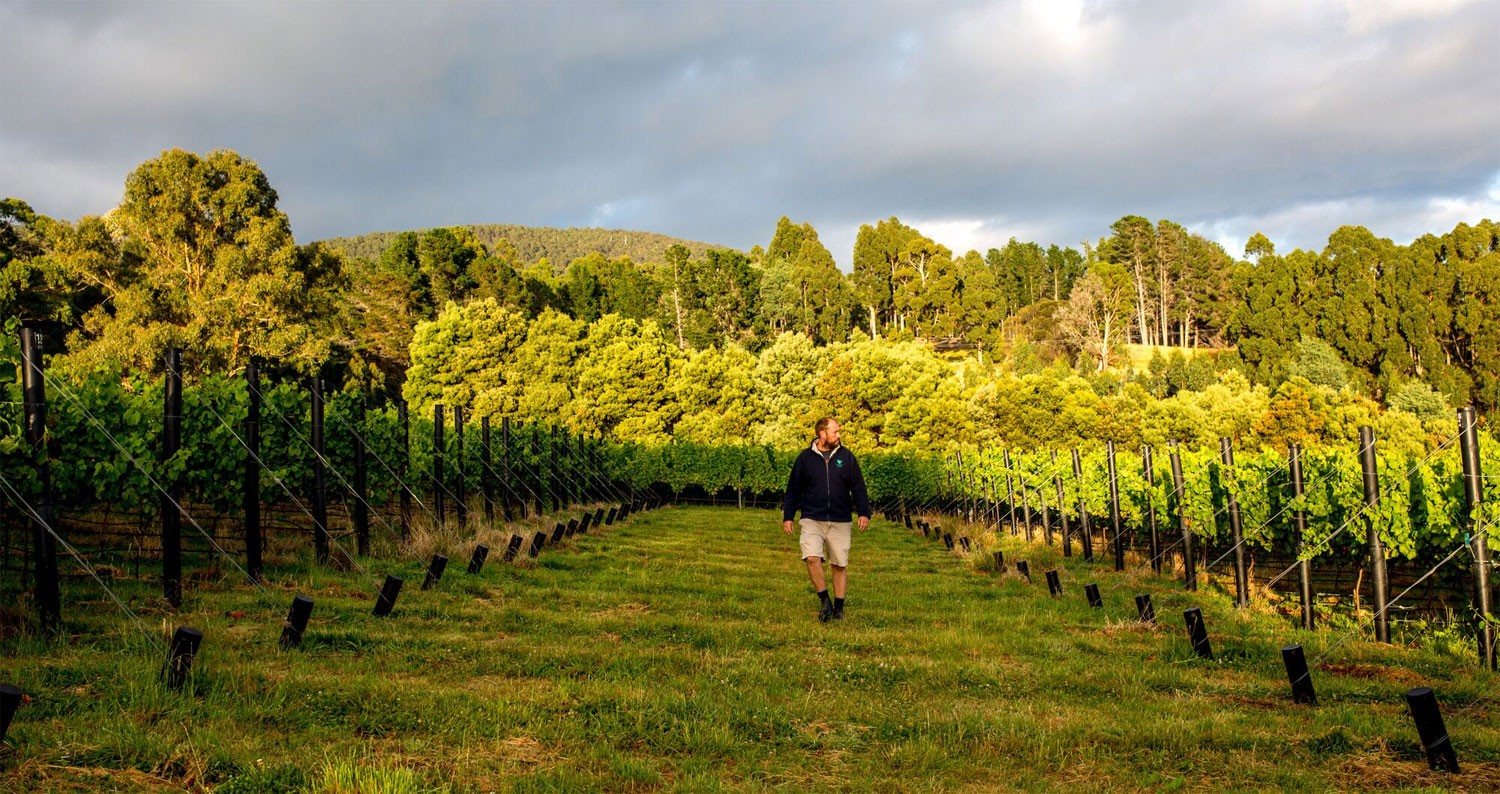 BEST NEW WINERY OF THE YEAR: MEWSTONE WINES - James Halliday's Wine Companion, August 2018.
TROPHY, BEST NEW ACT: JONATHAN HUGHES, MEWSTONE WINES - Young Gun of Wine, June 2018.
Brothers Matthew and Jonathan Hughes established Mewstone Vineyard in 2011 on the banks of Tasmania's D'Entrecasteaux Channel. The small, boutique vineyard is a former cherry orchard. With some new plantings this year the vineyard will expand to an ultimate size of just 3.5 hectares. The original plantings consist mostly of Pinot Noir, with small amounts of Chardonnay, Syrah, Riesling and Sauvignon Blanc.
Jonathan studied winemaking at Lincoln University in New Zealand before gaining experience in Langhorne Creek, Central Otago, the Mornington Peninsula, Barolo, the Hunter Valley and the Okanagan Valley!
Back in Tasmania, he was the Assistant Winemaker at Moorilla for seven years, before moving on to a similar role at Pooley Wines in 2016. The Mewstone and Hughes & Hughes wines are currently made at Pooley.
Whilst the Mewstone wines are strictly produced from the Flowerpot vineyard, the Hughes & Hughes range brings together fruit from around Tasmania. The aim is to produce wines that are high on both natural acidity and drinkability.
In addition, from time to time individual small batches are released that are the result of investigations into the use of skins, stalks, solids and other fermentation variables. All Hughes & Hughes wines are bottled unfined and with low sulphur.
The vineyard is hand pruned and the fruit hand picked. The extra effort put into ensuring a vibrant ecosystem below the ground translates into quality fruit on the vines above.... and a delicious range of Tasmanian wines!
Website: www.mewstonewines.com.au
Location: 11 Flowerpot Jetty Road, Flowerpot TAS 7163
Winemaker: Jonathan Hughes
Showing the single result