Chateau Pato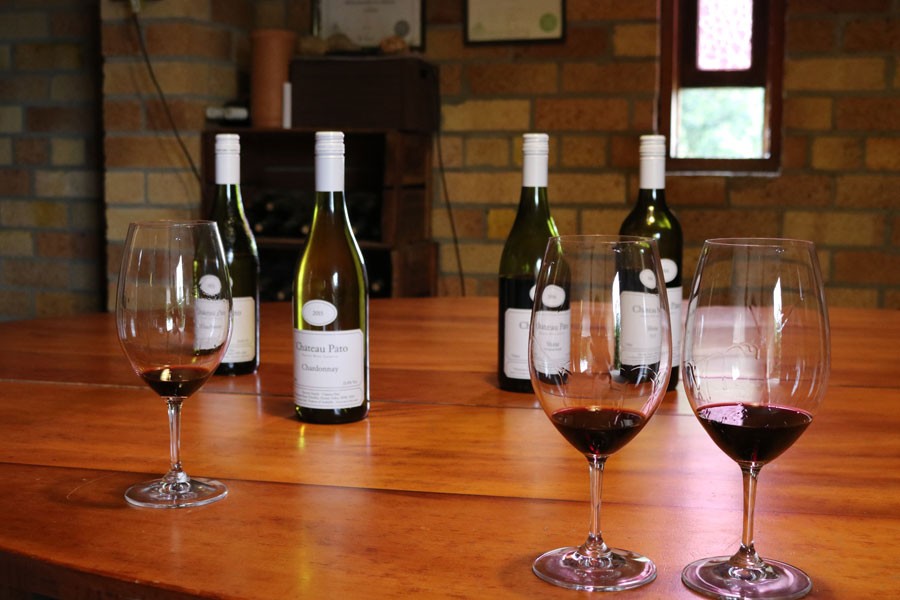 Founded in 1984 by David and Helen Paterson, Chateau Pato remains one of the Hunter Valley's finest small producers. The vineyard, planted to Shiraz, was established in 1981. David died in 1993, and the responsibility of the vineyard and winemaking fell onto the considerable shoulders of their son, Nick Paterson.
The estate produces 3 wines. The flagship wine is the DJP Shiraz (after David John Paterson) which comes off the original 1981 plantings. Chateau Pato also produces a shiraz from a vineyard of high elevation and a Chardonnay.The estate vineyard is dry grown, resulting in miniscule yields and concentrated, balanced fruit. The vineyard is farmed as sustainably as the trying Hunter Valley conditions allow. Handpicked and sorted, the fruit is basket pressed. Wild fermented in a mix of stainless steel and open oak fermenters, the wine is run off into French and Hungarian oak of various sizes for 18 months.
Nick Paterson is one of the Hunter Valley's most respected winemakers. We have been buying these wines since the wonderful 2007 vintage and the wines have continued to improve. They are classic Hunters. The Chardonnay is rich and textural with lovely freshness. The two Shiraz's come from different vineyards and the stamp of place is evident in their contrasts. The Chateau Pato Shiraz is the lightest of the two, being medium bodied. Red and black fruits are usual here and the wine is always elegant, fine and persistent. The DJP Shiraz is full bodied. Rich and with dark fruits, there is more obvious structure. All wines can be drunk young, but avoiding the snap of the seal in early life will bring forth great pleasures!
Website: not yet but we're told one is coming
Location: 67 Thompsons Road, Pokolbin NSW 2320 - by appointment
Winemaker: Nick Paterson
Showing the single result