Elbourne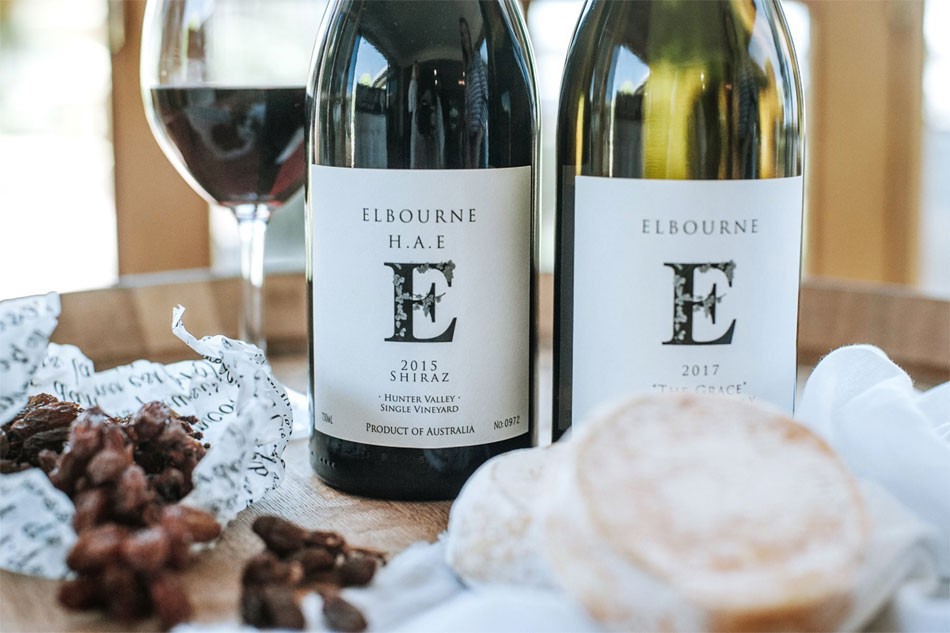 We first tasted Elbourne wines in January 2019 and what a way to start the year! Elbourne is a tiny, boutique producer making single vineyard wines from 4 acres each of Chardonnay and Shiraz. The vineyard is located in the heart of the Hunter Valley at Pokolbin and only around 200 cases of each varietal are made every year.
Adam and Alexys Elbourne bought the farm and vineyard in 2009. The vineyard was in a poor condition and underwent a 2 year renovation with the help of one of the Hunter Valley's leading viticulturists, Neil Stevens. It has now became evident that this is a truly wonderful site. Low yields, old vines, the finest French oak and minimal intervention winemaking have all contributed to the most exciting new producer in the Hunter Valley.
Nick Paterson, of Chateau Pato and contract winemaker to around 20 other producers in the Valley, is the man making the wines. And as far as we're concerned these are some of the best he's made. Beautifully crafted, single vineyard wines from some of the lowest yields in the Valley.
The Hunter is a gift that keeps on giving, surprising us yet again with the unique possibilities this region has to offer.
Website: www.elbournewines.com.au
Location: Marrowbone Road, Pokolbin
Winemaker: Nick Paterson
Showing all 3 results
Elbourne 'H.A.E' Shiraz 2015

$

32.00

in any six

$

36.00

per single bottle

Beautiful colour, clearly branding this Elbourne Shiraz as from a cooler vintage. The Hunter Valley excels in this style. Medium bodied with raspberry, strawberry and redcurrant fruits. The palate is generous and soft with perfectly judged oak and freshness.

Producer: Elbourne

Out of Stock

Read more

$

32.00

in any six

$

36.00

per single bottle

Producer: Elbourne

Elbourne 'H.A.E' Shiraz 2016

$

35.00

in any six

$

39.00

per single bottle

This Elbourne wine comes from a classic Hunter Valley vintage, with many of the reds that year made in the Hunter River Burgundy style. The 2016 Elbourne Shiraz has very complex aromas and a palate of cherry cola, spiced plums, raspberries and cinnamon. It is medium bodied and sleek, with fine grainy tannins. Reminds me […]

Producer: Elbourne

Out of Stock

Read more

$

35.00

in any six

$

39.00

per single bottle

Producer: Elbourne

Elbourne 'H.A.E' Shiraz 2017

$

45.00

in any six

$

48.00

per single bottle

A fabulous vintage for the Hunter Valley, with dry and hot growing conditions. Yields were drastically down, but the quality of the wine is amazing. The HAE 2017 is very dark in colour, and you can smell this wine from metres away as it's poured. Cherries, plums, chocolate, five spice and blackberry are generously applied. […]

Producer: Elbourne

Add to cart

$

45.00

in any six

$

48.00

per single bottle

Producer: Elbourne